Certification Name : Dynamics 365: Finance and Operations Apps Solution Architect Expert
Certification Code : MB700
Certification Content:
Architect solutions for Dynamics 365 and Microsoft Power Platform
Use Lifecycle Services to design and plan an implementation of Finance and Operations apps
Migrate data and go live with Finance and Operations apps
Implement Finance and Operations apps
Use Success by Design for Unified Operations apps solutions
Configure apps in Finance and Operations
Certification You will receive: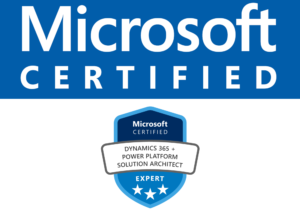 What you can do with Certification:
Stand out in the crowd.
Effective Resume.
Shows your deep expertise in the topic.
Can update on your Professional linkedIn profile.
Get more chances of shortlisting for the interviews.
Many company has pre-requisits that candidate should have minimum two certificates.